Property Tax (Revenue) Department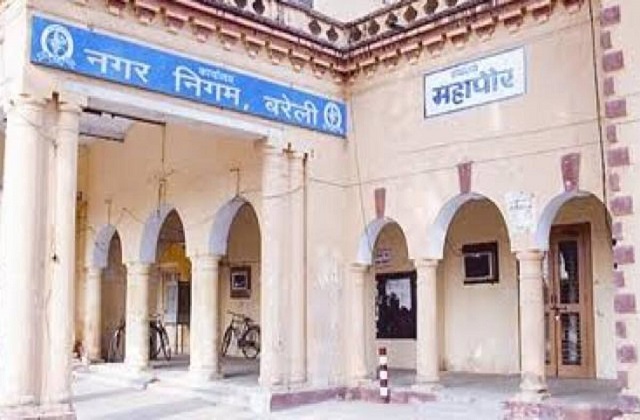 Property tax is the annual amount paid by a land owner to the local government or the municipal corporation of his area. The property includes all tangible real estate property, his house, office building and the property he has rented to others.
Nagar Nigam Bareilly imposes the property tax annually or semi annually. The tax amount is based on the area, construction, property size, building etc. The collected amount is mainly used for public services like repairing roads, construction schools, buildings, sanitation
Central government properties and vacant property are generally exempt. Property tax comprises taxes like lighting tax, water tax and drainage tax.
Major Duties Related to Taxes and Fees:
Tax Imposition / Collection
Name Change
Tax Recovery on Rickshaws, Tanga etc.
Parking
To remove the encroachments
Knowledge about the taxes and fees.
Transfer of property.
Tax department
S.No.
Name
Job title
CUG Mobile no.
1.
Shri Laltesh Kumar
Assessing Officer
7055519511
2.
Shri Vipin Kuldeep
Assessing Officer
7055519512
3.
Shri Richpal Singh
Superintendent of Tax
7055677700
4.
Shri Vijay Kumar
Superintendent of Tax
7055519625
5.
Ms. Shaily Gupta
Superintendent of Tax
7055519628
6.
Shri Gyanchand
Superintendent of Tax
7055519640
Revenue Department
Zone-01
S.No.
Officer employee
Job title
CUG no.
1.
Shri Laltesh Kumar Saxena
Assessing Officer
7055519611
2.
Shri Vijay Kumar
Superintendent of Tax
7055519625
3.
Shri Pramod Bharti
Tax collector
8958209806
4.
Shri Salman Veg
Tax collector
9058286816
5.
Shri Ravi Kumar
Tax collector
9897916413
6.
Shri Kafil Kumar
Tax collector
9897801789
Zone-02
S.No.
Officer employee
Job title
CUG no.
1.
Shri Laltesh Kumar Saxena
Assessing Officer
7055519611
2.
Shri R.P. Singh
Superintendent of Tax
7055677700
3.
Shri Vishal Jeweler
Tax collector
9759543825
4.
Shri Netrapal
Tax collector
8979151413
5.
Shri Tushar Srivastava
Tax collector
9897404243
6.
Shri Ardash
Tax collector
9758727560
Zone-03
S.No.
Officer employee
Job title
CUG no.
1.
Shri Vivek Tripathi
Zonal officer
7055519607
2.
Smt.Shelli Gupta
Superintendent of Tax
7055519628
3.
Shri Kapil Kumar
Tax collector
8868033894
4.
Shri Mukundaram
Tax collector
9410430909
5.
Shri Ghanendra
Tax collector
9759939852
6.
Shri Nitesh Kumar
Tax collector
8881082933
Zone-04
S.No.
Officer employee
Job title
CUG no.
1.
Shri Vipin Kuldeep Singh
Assessing Officer
7055519512
2.
Shri Gyan Chandra
Superintendent of Tax
3.
Shri Rajkumar
Tax collector
9897330177
4.
Shri Vinod Kumar
Tax collector
9236009664
5.
Shri Jahanzeb
Tax collector
9760494098
6.
Shri Anuj Singh
Tax collector
9837022329
7.
Shri Tushar Singh
Tax collector
9084608335
S.No.
Subject / Announcement
View / Download
1
Description of works on the official website of Bareilly Nagar Nigam.


File Size: 93.9KB | Lang : Hindi

View/Download